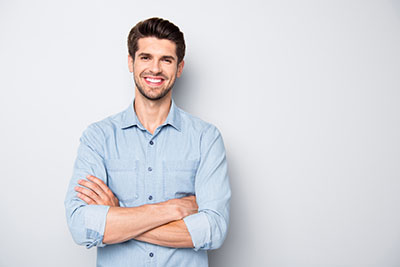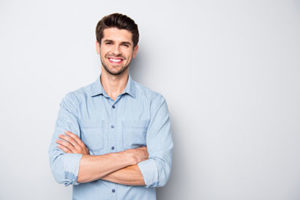 As one of the best providers of Baytown, TX dentistry, Lovett Dental works with thousands of Baytown residents each year. We work hard to make sure that every one of our patients gets the dental care they deserve. Whether you are already a patient or just starting to consider Lovett Dental, we want you to get to know us. Here are some fascinating details about Lovett Dental in Baytown!
About Lovett Dental in Baytown: Our History
Lovett Dental got its start with the goal of providing Texas residents with quality dental care. Over the years, we have gained so many satisfied clients that we have expanded to multiple locations. Lovett Dental now has 17 offices throughout the eastern half of Texas. We try to focus on offering dental care for the whole family, so we have clients of all ages. Over the years, we have assembled a talented team of dentists who have spent years training in their fields.
About Lovett Dental in Baytown: Our Specializations
One of the many things that makes our Baytown, TX dentistry stand out is our wide range of specializations. Instead of just having a single general dentist, we employ multiple dentists who have had years of extra training to master certain fields. Altogether, we provide six different forms of specialty dental services. At Lovett Dental in Baytown, we do have general dentists to help with common problems like fillings. We also have pediatric dentists experienced in helping younger patients. In case your dental needs are more complicated, we also have orthodontists to help align teeth, periodontists to assist with gum care and an endodontist who can treat dental pulp issues. We have trained oral surgeons who can perform a variety of surgeries, as well. 
About Lovett Dental in Baytown: Our Services
Thanks to the talented team that works with us, we can provide a wide range of services to our clients. Of course, one of our most common services is simply general dentistry, including:
Dental exams

Fluoride treatments

Tooth sealants

Tooth fillings

Extractions
However, we also offer many other great options. If you want to gain confidence and get a more attractive smile, we can help you with cosmetic dentistry treatments like tooth whitening or veneer application. Our experienced board-certified orthodontists can help you find braces or clear aligners that improve the look and function of your teeth. Those dealing with tooth loss can talk to us about tooth implants and denture fittings. We provide a variety of scaling, root planing and other treatments if you are dealing with periodontitis. Those who suffer from tooth damage due to accidents, infections or other issues can repair the damage with our crowns, tooth bonding and root canal services.
Baytown, TX Dentistry
Our Baytown location is conveniently located just south of the I-10 and Garth Road intersection. To make sure that people can see us even if they work all day, we are open both early and late, and you can even come in on Saturday. Lovett Dental will accept most standard dental insurance companies, along with CHIP, Medicaid, and Medicare. If needed, you can work with our staff to set up a payment plan. We also offer a membership plan that gives you free teeth cleanings, free X-rays, free exams and 35 percent off dental procedures.
Interested in learning more about Lovett Dental in Baytown? Feel free to come by our office and check us out. We always welcome new and returning patients, and we are happy to help you achieve the smile you have dreamed about. Contact us online or call 281.346.9510 to speak to one of our friendly staff members and schedule your appointment.