A root canal is one of the dental treatments people fear most, but many people are surprised to find how much easier the procedure has become in recent years. Many people suffer from dental anxiety, but Lovett Dental Baytown is here to help. Our friendly staff can ensure that your root canal treatment goes by comfortably and free from pain or discomfort.
Our office is ready to assist you, whether you or a family member needs root canal treatment. At Lovett Dental Baytown, this is just one of the many dental services we offer. Our team of compassionate and experienced dental experts can guide you through the root canal process. We can also show you how to develop better habits to prevent needing root canals in the future and ensuring positive oral health.
Signs You Need a Root Canal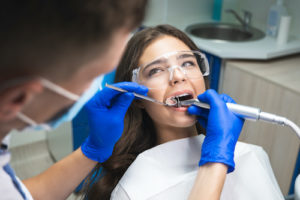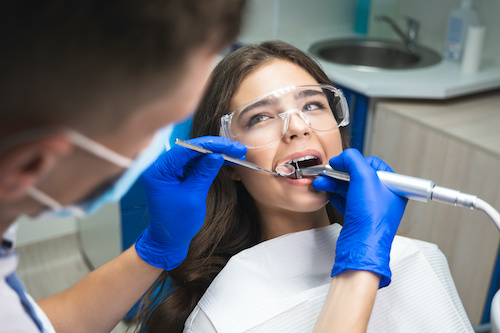 A root canal is often necessary when there has been a severe or potentially severe infection inside the tooth. When these infections take hold, a root canal treatment can be the most effective way of removing them.
While this procedure may be required, it can be hard to tell if you need one or just some regular dentistry. Here are some typical signs that a root canal is necessary:
Intense pain
Cracked or broken teeth
Red, swollen, and sensitive gums
The tooth has become sensitive to hot and cold foods
Root canals do not have to be a daunting procedure. We will walk you through the procedure so you feel relaxed and prepared. When the time comes for the root canal, you'll be relaxed and confident in the knowledge that our team is making sure you're comfortable and cared for.
How Root Canal Works
The tooth isn't a solid object but is actually hollow and contains a pulp-like substance. This pulp helps the tooth stay healthy and get the nutrients it needs. However, this pulp can also become infected. The infected pulp is both hard to address and potentially very dangerous. These infections can quickly spread to the gums and jawbone when left untreated.
Our dental experts can help you fight back against this type of troublesome. A root canal removes the infected pulp. This prevents the infection from damaging the tooth or spreading to the other areas of the mouth. After the pulp is removed, your tooth will be filled. This will allow you to chew normally in a month or two.
What You Need to Know About Root Canals
When you come in for a root canal, you will be greeted by our friendly, professional dentists. Our dental practice is often asked if this treatment will be painful, and we have good news for you. Thanks to advances in dental medicine, most treatments can now be done pain-free. This allows even people with severe dental anxiety to get the care they need for their teeth.
Sedation dentistry helps calm people with dental anxiety. In can help people get through the procedure with minimal discomfort. Don't let the reputation of this procedure fool you. Getting your teeth taken care of has never been easier. If you're ready to have a brighter smile and healthier teeth, our Baytown dentists are here for you.
Contact Lovett Dental Baytown
Our team of expert dentists is here to help you with all of your dental concerns. We offer a wide range of services that can help individuals prevent root canals. For example, we offer regular teeth cleanings as part of our general dental services. We also provide services like teeth whitening to help individuals feel more confident in their smile. No matter what your needs, we are here to help people get all the help they need. Contact Lovett Dental Baytown today at 281-838-8400 to learn more.