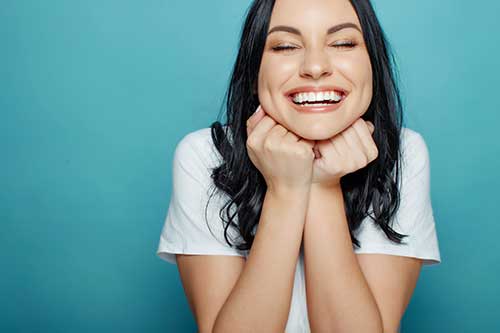 Like everything else, your teeth change as you grow older. After years of drinking coffee, tea, sodas, and other artificially colored drinks, as well as smoking or vaping, individuals can begin to see their otherwise healthy teeth discolor. For some, this is a uniform yellowing, but it can be an unsightly spotting for others. A solution to fix this is teeth whitening at Lovett Dental Baytown.
Sometimes cosmetic dentistry isn't just about looks; it's about how your feel, your self-confidence. Our team at Lovett Dental Baytown offers a variety of cosmetic dentistry procedures, including teeth whitening services. For people whose teeth have lost their natural brightness, professional teeth whitening can restore your smile to its former glory and bring back your confidence. If you care about your appearance and are older than 25, you need to whiten your teeth. People probably won't notice when you whiten your teeth, but they will definitely notice if you need to whiten your teeth.
We offer both in-office and at-home solutions for teeth whitening. Our at-home whitening kits are easy to use and offer excellent results. If you have the time and resources, in-office teeth whitening is our most effective whitening option. Together, we can develop the perfect solution that fits your budget and helps you achieve your desired appearance.
Whiter Teeth, Brighter Smile
Our teeth whitening services are designed to be fast, effective, and easy. We understand how expensive cosmetic dentistry can be, and many people feel like they have no choice but to try at-home whitening kits that are not as effective and can be complicated to use. They can also take more time than necessary, and the cost can be high for little effect. Whether you want to have whiter teeth for your wedding or get ready to dazzle at a family reunion, our solutions are fast and affordable. Professional teeth whitening at Lovett Dental Baytown is quick and easy with no discomfort. Individuals can walk out of our offices with a noticeably brighter smile.
You may be wondering if at-home systems are as effective as in-office teeth whitening. The answer is yes. We ensure that the results you achieve on your own are just as powerful and long-lasting as the ones achieved through professional bleaching and whitening with UV light. You can save time and money on teeth whitening by relying on a professional at-home whitening kit.
Specialty Dental Services
Our teeth whitening services help patients regain their confidence and live life with a smile. Teeth imperfections are highly common, and stained or yellow teeth are one of the main reasons people become hesitant to smile. Teeth whitening can make a crucial difference in providing a bright smile and improve confidence.
When you are looking for a good dentist who can perform your whitening procedure, ask yourself:
Does this dentist have experience in other cosmetic dentistry procedures?
Can this dentist help me improve my smile with additional specialty dental services?
What options does this dentist offer, and do they listen to my opinions?
How knowledgeable is this dentist on tooth whitening procedures, and do they have before-and-after photos of satisfied clients?
If you're looking for trustworthy dentistry in Baytown, Texas, give us a call. We're happy to meet you and discuss your dental needs and cosmetic goals.
Connect With Lovett Dental Baytown Today
Lovett Dental Baytown specializes in providing each client with the assuring, supportive care they need. Dental treatment can often carry a lot of emotions, including embarrassment and anxiety. We assure you that you'll always be welcomed with a bright smile and a positive attitude to assist you with teeth whitening services at our office. At Lovett Dental Baytown, we offer a variety of cosmetic dental services such as:
Learn more about our whitening procedures and other dental services by contacting us online or calling us at 281-838-8400.