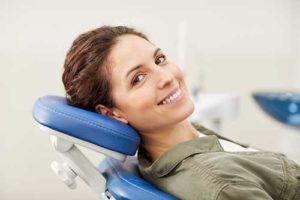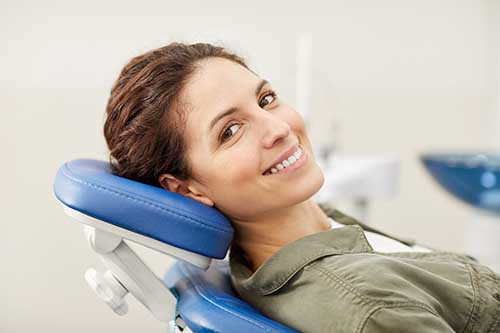 No matter how well we take care of our teeth, our gums deteriorate as we age. Our board-certified periodontists have the knowledge and training required by the American Dental Association to treat and prevent gum disease. Periodontics help you retain the best oral health possible. Periodontal disease impacts the development of other chronic illnesses as you get older. Thus, it's important to get the best treatment possible to prevent worsening gum conditions. Common periodontal treatments include:
Scaling and root planing
Gum recession with tissue grafting
Periodontal pocket reduction
Crown lengthening
Regenerative procedures
Dental implants
If you are considering periodontics, feel free to browse through our available services. We also offer a variety of specialty dental services, such as root canals, oral surgery, and dental implants. Further, you can receive checkups and preventive care to prevent gum disease from developing in the first place.
Treating Gum Disease
Gum disease already affects millions of Americans. So, you aren't alone if your dentist suggests that you visit a periodontist. When bacteria accumulate between your teeth and gums, plaque builds up. Consequently, your gums become inflamed, which heralds the beginning of gum disease. A serious condition, periodontal disease causes gum recession that may lead to tooth loss if left untreated. It also raises your risk of diabetes and heart disease. For these reasons and others, it's important to include periodontal care in your dental health regimen.
Warning Signs of Periodontal Disease
To make the most of your investment in periodontics, it's important to maintain proper dental habits and visit the dentist every 6 months for dental cleanings. Periodontal disease has three basic levels of progress, as follows:
Gingivitis causes bad breath, red and sore gums, and a receding gum line.
Periodontitis has distinctive symptoms that include loose teeth, swelling, bright red gums, and gaps between teeth.
This is the most severe stage. Those in level three periodontitis experience bone loss, receding gums, severe bad breath, swollen and bleeding gums, and misaligned teeth. These symptoms require immediate attention.
Gum Recession and Periodontics
Do you have a receding gum line? This process takes place over time but can also worsen quickly. The periodontists at Lovett Dental can perform a gum tissue graft to reverse the recession and restore healthy gum tissues. This helps prevent sensitivity to hot or cold drinks and food.
If you're wondering how to tell if you have gum recession, consider the following symptoms:
Sensitivity to hot or cold temperatures
Difficult to eat sour, sweet, or spicy foods
Your teeth look longer than they used to
The spaces between your teeth are larger
You can see the roots of your teeth
Small pockets, daily oral hygiene, and professional care keep your smile healthy and reduce the chance that you'll develop gum disease. If you recognize these symptoms or want a professional opinion, contact Lovett Dental Baytown at 281-838-8400 to learn more about our comprehensive dentistry services.