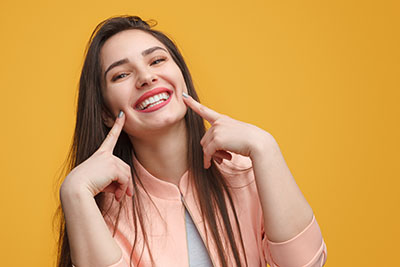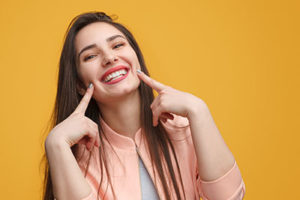 Your primary care dentist provides general dentistry in Baytown, TX. Lovett Dental is a Baytown, TX general dentist, offering diagnosis, treatment, and management of your oral health care requirements. General dentistry in Baytown, TX includes teeth cleaning, gum care, fillings, root canals, veneers, bridges, crowns and preventative education. Every Baytown, TX general dentist in our practices have earned one of 2 degrees. These are DDS, or Doctor of Dental Surgery, and DMD, Doctor of Dental Medicine. The two are identical in terms of curriculum requirements; some schools simply award DDS, while others award DMD.
Responsibilities in General Dentistry in Baytown, TX
While specialists receive additional training in special procedures and may provide only those particular procedures, general dentists offer a variety of services. At Lovett Dental, services from our Baytown, TX general dentist include:
Cleaning and dental exams
Tooth colored composite fillings and sealants
Extractions
Crowns and bridges
Sedation and dental anxiety
Importance of General Dentistry in Baytown, TX
Our general dentistry in Baytown, TX, is vital for general health. Good dental and oral hygiene can help in the prevention of bad breath, gum disease and tooth decay. It can also help you retain your natural teeth as you grow older. An unhealthy mouth is not only less attractive but it may increase your possibility of serious health issues such as stroke, heart attack, diabetes that is poorly controlled and preterm labor.
Roughly 80% of the estimated 143,000 dentists who practice in North America are general dentists. The preventative services that are offered help in the maintenance of good oral health due to their devotion to halting disease before it can take root in your mouth. Regular exams, which include x-rays and other diagnostic images as well as professional teeth cleanings, are the foundation of prevention. We may also give you detailed directions to improve oral hygiene at home. Another recommendation can include sealants. Those with active lifestyles may also benefit from the fitting of a custom-made mouthguard.
When problems are found, your Baytown, TX general dentist will ensure you get the appropriate treatment in a timely manner. Probably the most prevalent dental restoration, which is highly effective, involves the removal of tooth decay and placement of a filling in the tooth that is affected. Prompt treatment is also offered for dental trauma. This can include broken, knocked-out or loosened teeth. General dentists also treat and diagnose the causes of gum disease and tooth pain.
General dentists are further trained to identify overall health concerns. Your oral health, in many respects, can reflect your general health. We can spot untreated oral infections that can lead to difficulty with diabetes, cardiovascular disease and pregnancy complications. One particular concern is the condition of obstructive sleep apnea, which is potentially deadly. An oral appliance can sometimes treat it. A Baytown, TX general dentist can also provide nutritional counseling, advice on quitting tobacco habits, and overall wellness and health information.
Role of General Dentistry in Baytown, TX
Our dentists are doctors specializing in oral health. The responsibilities that we fulfill include the diagnosis of oral diseases, promotion of oral health and the prevention of disease, treatment plan creation for the maintenance or restoration of patients' oral health, interpretation of x-rays and other diagnostic tests, safe administration of anesthetics, and growth and development monitoring of jaws and teeth. General dentists also provide oversight of the office's clinical team to ensure effective and safe oral care. Even routines that seem simple and routine can carry the risks of potential complications that include infection, hematomas, nerve damage that is temporary or permanent, prolonged bleeding and pain. Our dentists ensure care that is safe and effective.
General dentists play a large role in routine health care for the maintenance of good overall health and oral hygiene and well-being. For a six-month checkup, emergency dental care or anything in between, contact us online or call 281.346.9510 to make an appointment at Lovett Dental's general dentistry in Baytown, TX.