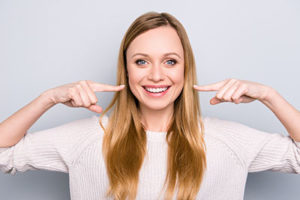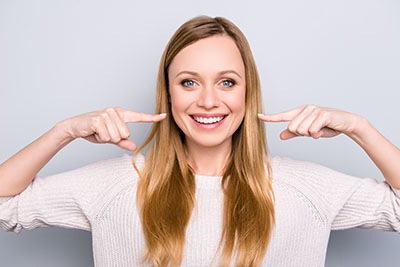 Sometimes you may not like the appearance of your smile for reasons that do not necessarily stem from an injury or health condition. At Lovett Dental Baytown, our priority is to keep your teeth and gums healthy. We also aim to give you a smile you will feel confident in sharing. Our cosmetic dentistry services will keep you looking as good as you feel. Lovett Dental Baytown offers cutting-edge cosmetic dentistry as well as general dentistry in Baytown, Texas.
What Can Cosmetic Dentistry Do?
There are several aesthetic issues we can correct with cosmetic dentistry services. Our cosmetic dentists can improve your smile by:
Eliminating stains and discoloration
Closing gaps between teeth
Correcting chips or cracks
Correcting the size and shape of teeth
Teeth Whitening
Smoking, drinking alcohol, and genetic predisposition are just a few of the common factors that contribute to discolored teeth. We expose our teeth daily to elements that may cause staining. Therefore, teeth whitening services are the most common cosmetic procedure. To whiten your teeth, our dentists apply a whitening solution to your teeth after a fresh cleaning. For your convenience, our dentists at Lovett Dental Baytown also offer take-home whitening kits. These take-home kits have already allowed thousands of people the convenience of whitening their teeth in the comfort of their homes.
Repairing Teeth With Dental Bonding
If your teeth are slightly chipped, discolored, or crooked, your Lovett Dental Baytown cosmetic dentist may decide to use dental bonding to improve your smile. Your dentist will place a white filling on the teeth to create the appearance of a more perfect smile. This filling is available in various shades to blend seamlessly with the existing teeth. Patients also prefer the filling we use for tooth bonding to replace traditional amalgam fillings when restoring decayed enamel.
Transform Your Smile With Cosmetic Dentistry
Dental veneers, thin porcelain shells dentists place over the natural teeth, are versatile while still mimicking the patient's natural teeth. Similar to dental bonding, veneers may also be used to correct a variety of dental issues including:
Crooked teeth
Teeth that are too short
Chipped teeth
Gaps between teeth
Permanent stains on the teeth
As your trusted provider of cosmetic dentistry in Texas, our highly skilled dentists will carefully size and place your veneers to create a natural-looking fit. In addition to correcting your smile, you will also enjoy teeth that are resistant to staining from red wine, coffee, and other foods.
Braces to Straighten Your Teeth
We are one of Baytown's leading providers of orthodontic care. Perhaps you have always dreamed of having straight teeth. We are here to make your dream come true. Adults and kids alike benefit from orthodontic treatment through braces. Our specialty dental services are on the leading edge of technology. Therefore, we offer several different types of dental braces, depending on your oral health needs, aesthetic desires, and preferred timeline. We even offer invisible aligners that can be removed whenever you eat or drink.
Contact Lovett For Top Cosmetic Dentistry
When it comes to your health, you want nothing but the best. Our courteous, qualified dentists are here to provide excellent, industry-leading service to you and your family with our pediatric dentistry in Texas. To learn more about how we can improve your smile through cosmetic dentistry in Baytown, TX, call our office at 281-838-8400. Our team will work swiftly to schedule your consultation at our comfortable, modern office. Discover how we can give you the smile makeover of your dreams.