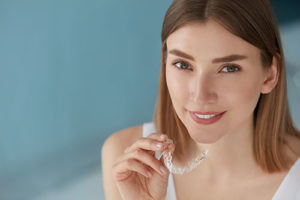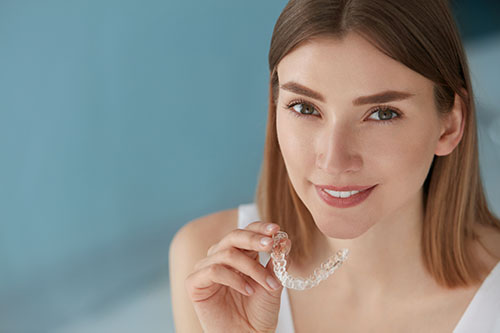 If you have crooked teeth or if your bite does not align properly, there are several possible solutions to your problem. One of the most popular and well-known involves the application of dental braces by your Baytown, Texas, orthodontist.
When people hear the word "braces," images of mouths full of painful metal come to mind. Many patients are surprised to learn that teeth-straightening technology has come a long way since those days. If you are interested in getting dental braces in Baytown, Texas, there are several options. For other dental issues, check out our specialty dental services, including dental implants and more at Lovett Dental Baytown.
Your Options For Dental Braces in Baytown, Texas
Let's start at the beginning. All dental braces in Texas consist of some kind of brackets bonded to the teeth and lined with wires that help straighten teeth. However, it's important to understand that the large, uncomfortable braces of our parents' generation are a thing of the past. Most notably, today's dental braces are much smaller and less invasive. If you are looking for dental braces, you have any number of options, and Lovett Dental in Baytown can help with all of them. These include:
Traditional metal braces: Traditional metal braces are still the most common way to straighten teeth, but today they are more comfortable than they have ever been. You can also add colored bands to make your smile unique!
Clear (ceramic) braces: Clear braces work in the same way as metal braces, but all of the fittings are transparent. This transparency makes them particularly popular with older teens and adults who have cosmetic concerns.
Clear Dental Aligners
In addition to the dental braces indicated above, we also provide an alternative option: clear aligning trays. Many people looking for dental braces prefer this option because it is non-invasive, and the patient only wears the aligners for a few months — sometimes even a few weeks. You can make an appointment today at Lovett Dental Baytown to see if this option might be right for you. Our patients are often surprised to learn that clear aligning trays are both effective and affordable. There is no reason to be hesitant about smiling. If you want straight teeth, Lovett Dental Baytown can help.
Contact Lovett Dental Baytown for Dental Braces Today
If you suffer from crooked teeth and need cosmetic dentistry, there is no need to look any further than Lovett Dental Baytown. The journey to straight teeth starts with a free consultation. In addition to our regular dental treatments, we specialize in a wide range of teeth-straightening options and procedures that will make even the most crooked smile shine.
At Lovett Dental Baytown, we know that your smile is one of the first things that people notice about you. Come in for a free consultation today and let us do what we do best: help you maintain your dental health and make your smile as radiant as it can be. Contact Lovett Dental Baytown online or call us today for your free consultation at 281-838-8400. You'll be glad you did.